The name John Farnam needs no introductions in the world of firearms training. John is truly one of the best firearms trainers in the world. The DTI Defensive Handgun Course is designed to prepare the responsible, adult gun owner to handle, maintain, safely store, and use their firearm safely, responsibly, correctly, and effectively, so that they are able to successfully handle nearly any personal protection situation.
An increasing number of people are seeking to improve their defensive shooting skills and expand their knowledge about the use of firearms for personal protection.
Here in the United States, many states are currently expanding access to concealed carry permits. Defense Training International classes offer permit holders and those who are considering applying for a permit an opportunity to learn how to properly and safely carry a concealed handgun and to understand the laws regarding the use of lethal force for personal protection.
The course will consist of classroom lecture/demonstration and live-fire exercises on the range.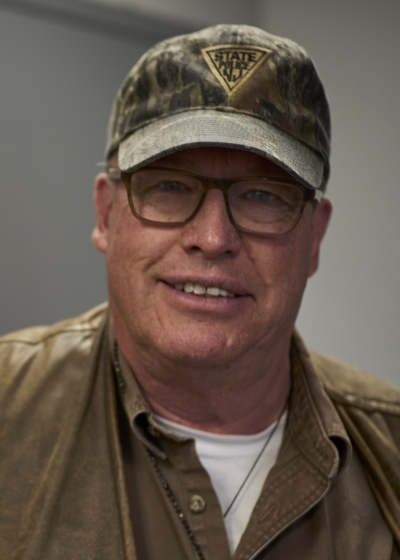 Classroom instruction includes:
Situation Awareness
Threat Evaluation
The Force Continuum
Courtroom Savvy
The Physio/Psychological Aspects of Lethal Encounters
Live-fire exercises on the range include:
Threat evaluation
Risk identification and reduction
Lethal threat containment and management
Precision shootin
Discretionary shooting
Low-light shooting (with and without a flashlight)
Cover and movement
Performing under stress
Tactical training is conducted in a realistic manner, stressing correct use of cover, movement, challenges, and other important individual tactics. In addition, students will practice close and extremely close encounters and weapon control.
This two day course is usually offered on a weekend with a low light shooting session at the end of the first day.
CLASS SCHEDULE
Where: Londonderry Fish & Game
When: April 15-16, 2017
Cost: $700
---
---
WHAT TO EXPECT DURING CLASS
Upon receiving a Class deposit, Defense Training International sends each student a detailed handout. The handout includes information regarding types of firearms that are recommended and the modifications that are allowed.
Also included is a student check-list of items to bring. It is important to us that students are as well prepared as possible so they are able to focus on learning.
After signing in, the course begins with a classroom session where students introduce themselves and John S Farnam presents an overview of the course activities. When students move to the range, each firearm is carefully inspected. Instructors will also inspect each student's accessories. During the next section, students will go through "administrative" gun-handling drills, loading and unloading, as well as charging magazines and speed loaders. Once John is satisfied that students have mastered these tasks, we move on to live-fire.
Students begin with drills that allow them to become familiar with a correct grip and stance. As the day continues, students will learn to draw from concealment, reload, and reduce stoppages, all on the move. Training is conducted in a realistic manner, stressing movement, use of cover, verbal challenges, and other important individual tactics.
Later in the course, there will be another classroom session concerning levels of influence and the use of lethal force in self-defense. Other classroom subjects include situation awareness, threat/risk evaluation.
The second day of the class will include cover and movement, performing under stress, and precision shooting, combined with shoot/no-shoot drills. The low light shooting session is designed to allow students to practice all skills with and without a flashlight.
The class ends with the DTI Proficiency Test. A student achieves a passing score when he hits with all shots, does not commit any safety errors, and does not commit any procedural errors. Students qualify at one-hundred percent. Even one miss yields a failed attempt.
Students who attend Defense Training International courses find that they are physically exhausted at the end of the two days, but that they have mastered a set of psycho/motor skills and have adopted a personal philosophy that will serve them well in their next lethal encounter.
Where: Londonderry Fish & Game
When: April 15-16, 2017
Cost: $700